More than 50 flights take off every day from Tucson International Airport (TUS) on eight airlines flying nonstop to 19 destination airports, with convenient one-stop connections to more than 345 cities around the world.
Airlines are adjusting their schedules to reflect changing demand as a result of the COVID-19 emergency. The latest schedule information from TUS is on each destination page below.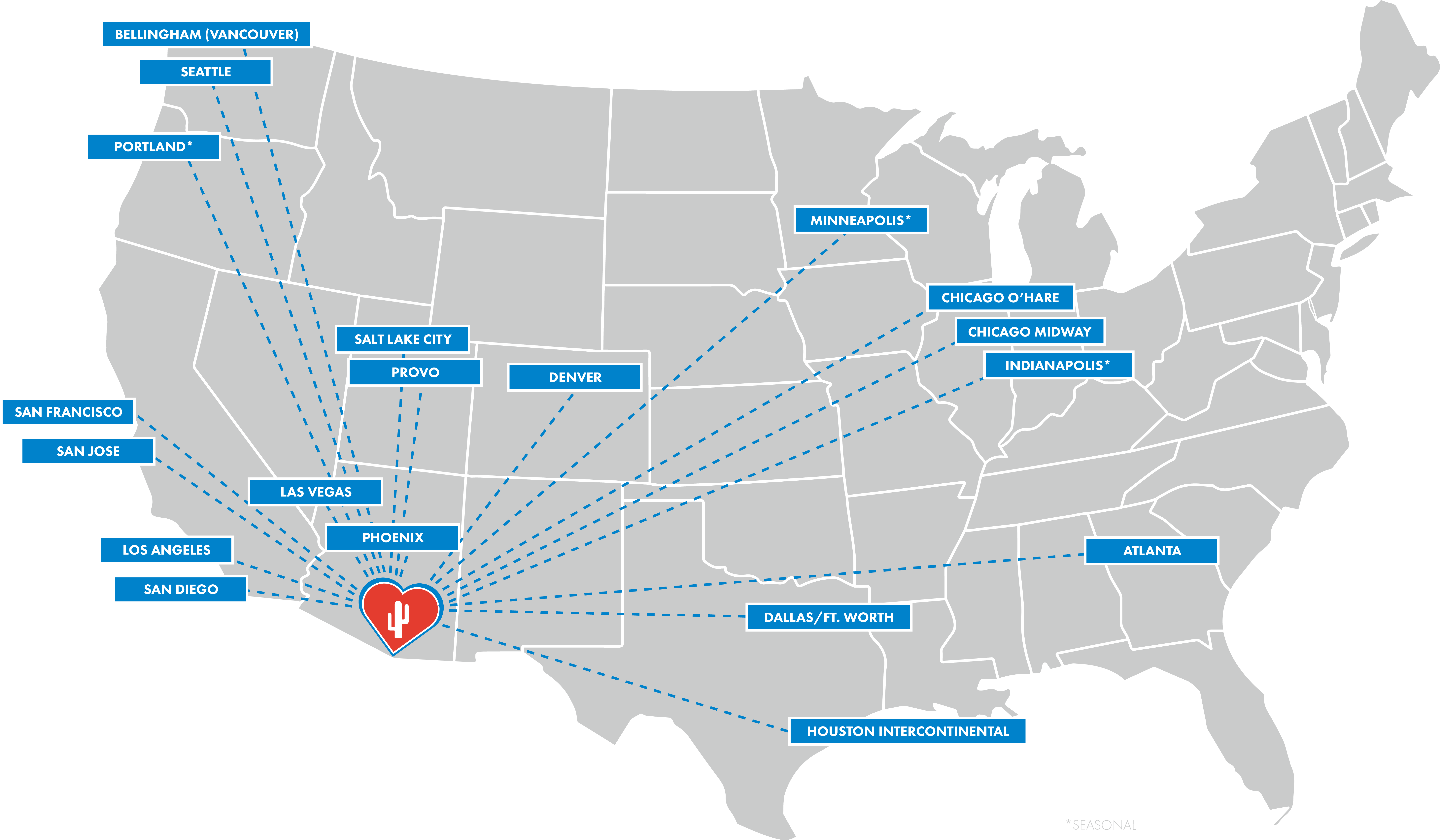 Click on destination below to see airlines that fly there nonstop from Tucson, read about navigating the airport when you get there and to find information and links about going to visit. If you're looking to travel to another city, check out our Plan a Trip page here to view connecting flight schedules.