When you land at Tucson International Airport (TUS) you have arrived in the heart of the unique Sonoran Desert, the only place on earth that is the natural habitat of the iconic and majestic Saguaro cactus. With an average of more than 350 days a year of sunshine you can play outdoors in wide open spaces or relax in the casualness of Tucson and its rich cultural heritage.
COVID-19 Information and
Resources for Travelers    COVID-19 Información y
Recursos para Visitantes
Getting Oriented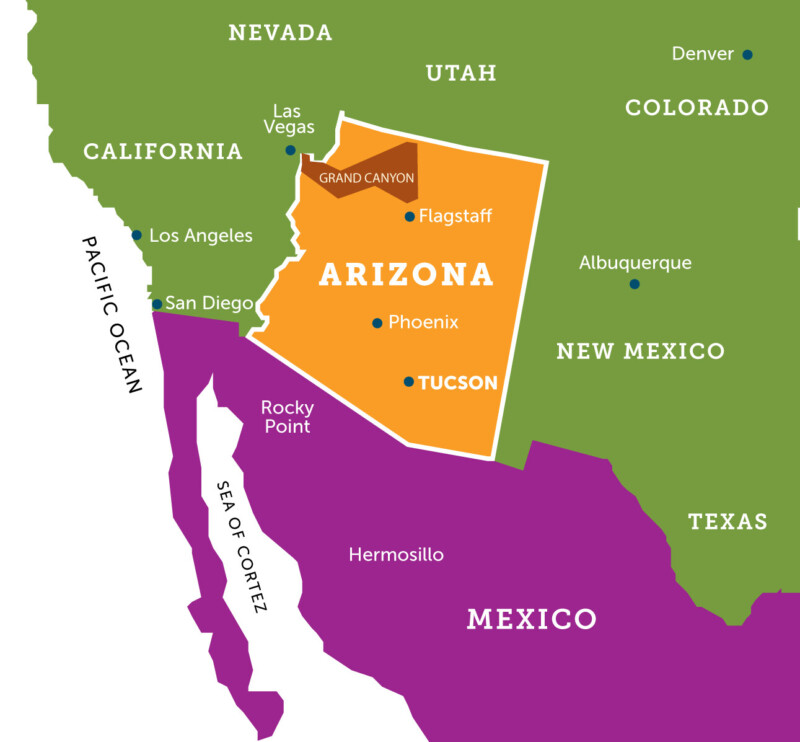 Surrounded on all four sides by mountains, Tucson makes an ideal setting to enjoy the outdoors whether it's biking, hiking, golf, tennis, pickleball, climbing, fitness spas and wellness retreats or just chilling.
With a population of more than 1 million, Tucson uniquely combines the amenities of 21st century thinking with a deep respect for a sense of place and heritage. The region is home to world-renown resorts, golf courses, a thriving arts community and food. It was the first city in the United States to be named a UNESCO City of Gastronomy. It also celebrates being home to "The Best 23 Miles of Mexican Food." The Arizona-Sonora Desert Museum is a unique indoor-outdoor exhibition featuring the wildlife of the Sonoran Desert and nearby, Old Tucson offers visitors a taste of the old west through modern shows themed to the season. The University of Arizona is ranked among the top 0.5% of universities in the world by the Center for World University Rankings.
Whatever your outdoor passion may be you are likely to find it in Southern Arizona.
While there's plenty to do and enjoy nearby, there is also the opportunity for some quick getaways. Mexico is only about an hour's drive south. Puerto Peñasco, or Rocky Point, is "Arizona's Beach" on the Sea of Cortez and about four hours' drive away. The Grand Canyon is about 6 hours to the north. And, with usually reasonable air fares, Las Vegas, San Diego and Los Angeles are only quick flights of about an hour away. If you're looking for a big city, nearly 5 million people live in metropolitan Phoenix, less than two hours' drive north. Be forewarned, though, this is the western United States where things tend to be spread out and Phoenix, a relative youngster as cities go, has more of a "strip mall" vibe than a traditional urban central business district.
Mileage estimates to locations around Southern Arizona are here.
Getting Acquainted
Start exploring your options online at Visit Tucson or its Mexico marketing division Vamos a Tucson.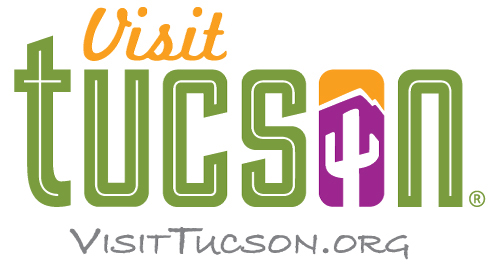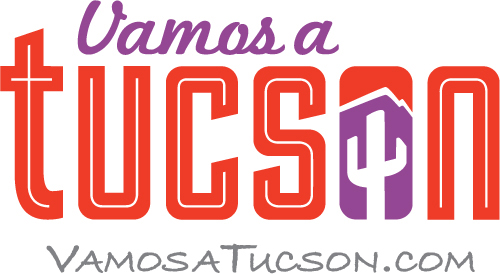 You're invited to thumb through the pages of the latest Official Travel Guides below.
2022 Official Travel Guide  Guia de Visitantes
Visit Tucson can also help with planning meetings and provide information about special events, including the annual Tucson Gem and Mineral Shows.
Administrative Office: 115 N. Church Avenue, Suite 200, Tucson, AZ 85701
Phone: 1-800-638-8350 or (520) 624-1817
Email: info@VisitTucson.org
---
Southern Arizona Heritage & Visitor Center

115 N. Church Ave., in the Historic Pima County Courthouse downtown. It's about 9 miles northwest of Tucson International Airport. Google directions
The Visitor Center has exhibits, a theater, gallery and other features designed to introduce you to new places and provide inspiration to guide your journey around the Sonoran Desert and Sky Islands. There is also a gift shop.
Exhibits include seven storytelling portals focusing on:
Hours: 10 a.m.-5 p.m. daily except closed New Year's Day, Martin Luther King, Jr. Civil Rights Day, Presidents Day, Easter Sunday, Memorial Day, Independence Day, Labor Day, Veterans Day, Thanksgiving Day and the following Friday and Christmas Day.
More Information:
Southern Arizona Heritage & Visitor Center
Phone: 1-800-638-8350