More than 40% of aircraft operations at Tucson International Airport (TUS) are general aviation. The Tucson Airport Authority is committed to serving the pilots and passengers who are a part of this important component 24/7/365.
Additional Operational Safety and Hot Spot Information
---
U.S. Customs and Border Protection
The U.S. Customs and Border Protection (CBP) Office at Tucson International Airport (TUS) is a full-service Port of Entry.

7081 S. Plumer Ave.
Hours: 8 a.m-8 p.m. daily (to report an aircraft arrival or for general information)
Phone (520) 799-8348, Ext. 5
Fax: (520) 799-8388
Passenger processing: Available 24/7.
Cargo processing: Available 8:30 a.m.-4:30 p.m., Monday – Friday, except U.S. federal holidays. Clearance for U.S. Customs at TUS is in the building at the base of the iconic tower with T-U-C-S-O-N spelled out down its sides.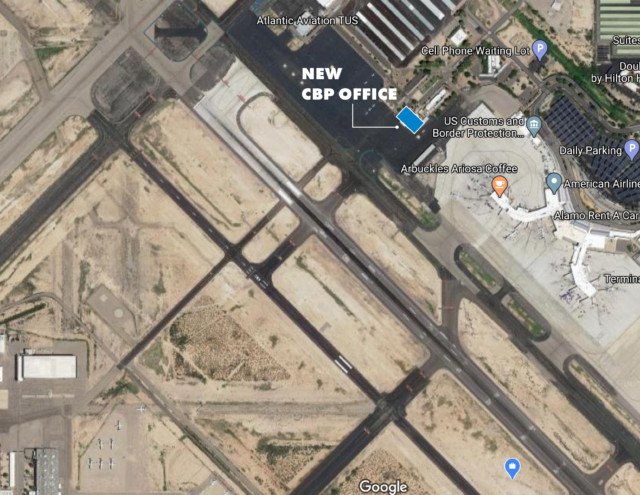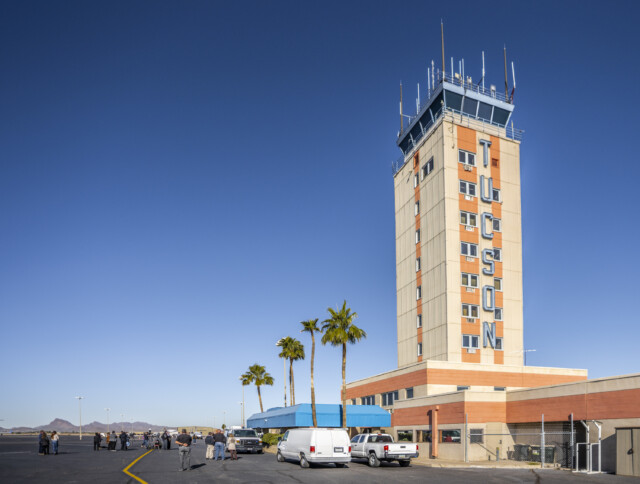 Pilots should give notice by contacting CBP by telephone before 8 p.m. the preceding weekday and provide the following information:
Aircraft registration number.
Name of pilot in command.
Place of last departure.
Estimated time and location of border crossing.
Intention to make TUS the airport of first landing in the U.S.
Number of U.S. citizen passengers.
Number of resident and nonresident alien passengers.
Estimated time of arrival at TUS.
Pilots should also include an ADCUS notice on their flight plan. Be advised, however, the ADCUS notation in the flight plan does not guarantee Customs personnel will receive the ETA notification.