We are excited to share that our volunteers are returning to Tucson International Airport (TUS) to help and guide passengers with a warm and friendly welcome. In fact we're now calling them our TUS Warm Welcome Volunteers.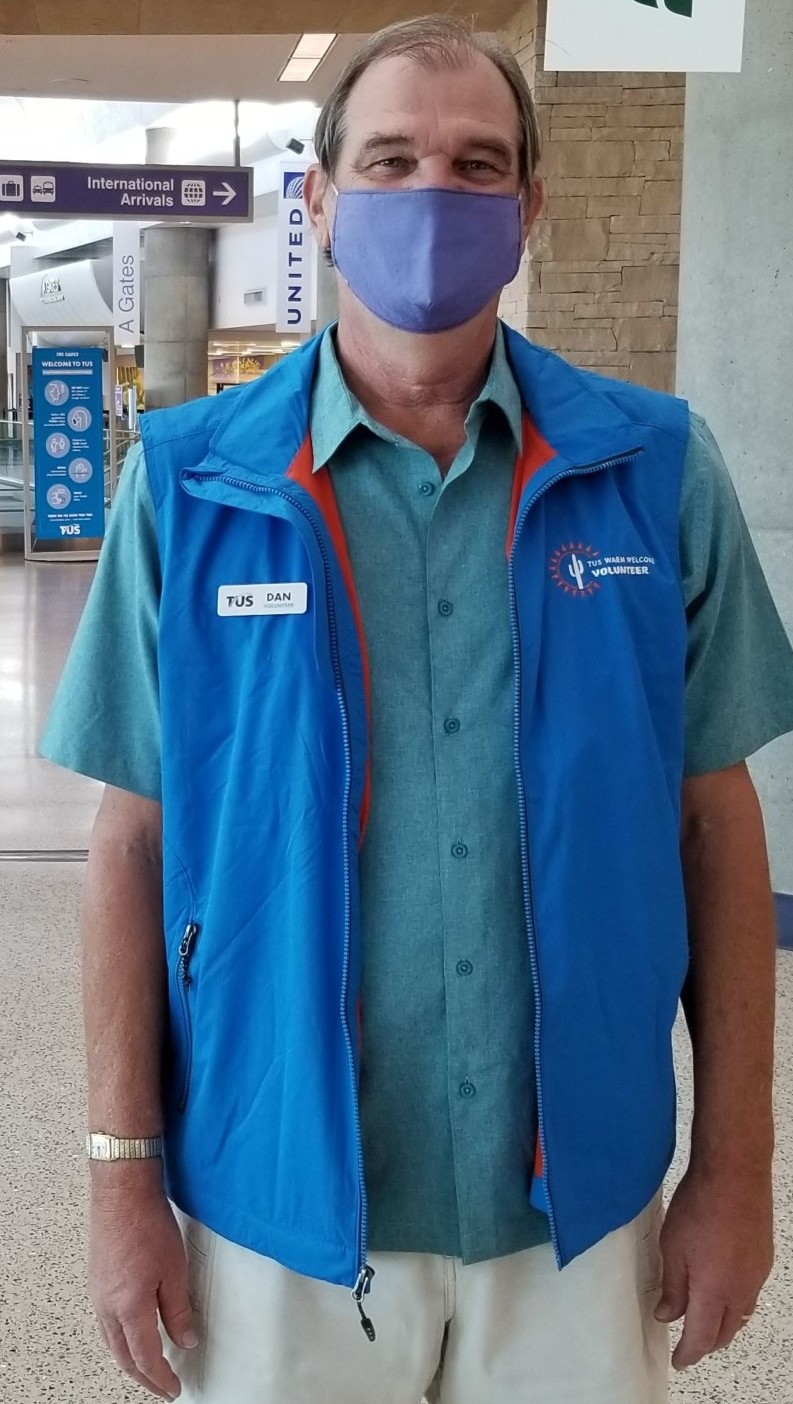 During the time our volunteer program was on hiatus we freshened it up with a new look and a new name. But the same friendly attitude is still there to help visitors and locals alike make their way through the airport. We admit it will be more difficult to see the smiles behind face coverings. Be assured that TUS is continuing to place the highest priorities on safety and cleanliness for passengers, volunteers, employees and all who come through the airport terminal.
If you are traveling, look for a TUS Warm Welcome Volunteer wearing a blue outfit with the Warm Welcome Volunteer logo. He or she will be happy to help answer a question or point you in the right direction.
If you would like to become an airport volunteer, we've got a Warm Welcome for you too! We've got flexible schedules and shift availability weekdays and weekends. Please fill out the form at the bottom of this page and we will look forward to talking with you.