Parking Construction Advisory
November 16, 2016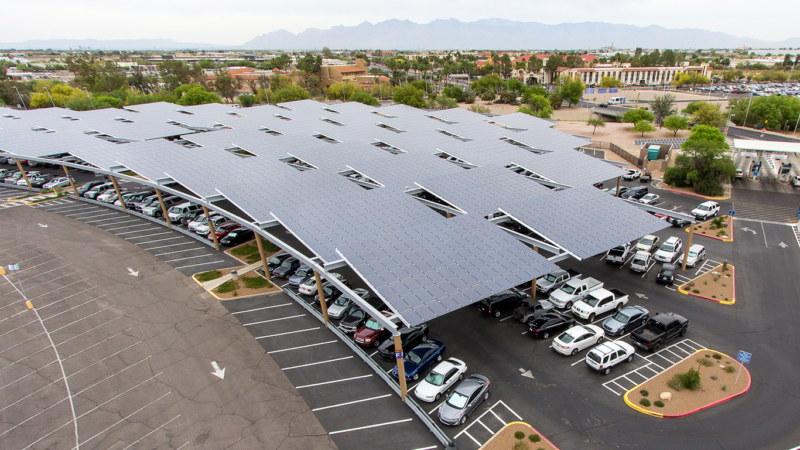 Construction is underway to finish installing solar canopies over the parking spaces in the Daily parking lot in front of the airport terminal. As a result, about one-third of the spaces in the lot are temporarily out of service.
This is causing Covered Economy Parking and the Parking Garage to be full more often than normal.
Passengers are encouraged to give themselves a little extra time if they're planning to park long-term at the airport. Also, temporary signage may be posted from time-to-time offering parking alternatives. Whenever possible we will try to post updates on this website.
Rest assured, there are plenty of spaces – more than 5,300 of them – available in the Economy parking lot and the shuttle service operates 24/7. Best of all, the price is just $4 per day.
Construction on the Daily parking is scheduled to be completed in February.