American Airlines To Open New Connections With Nonstop Tucson-Charlotte Flights
November 20, 2017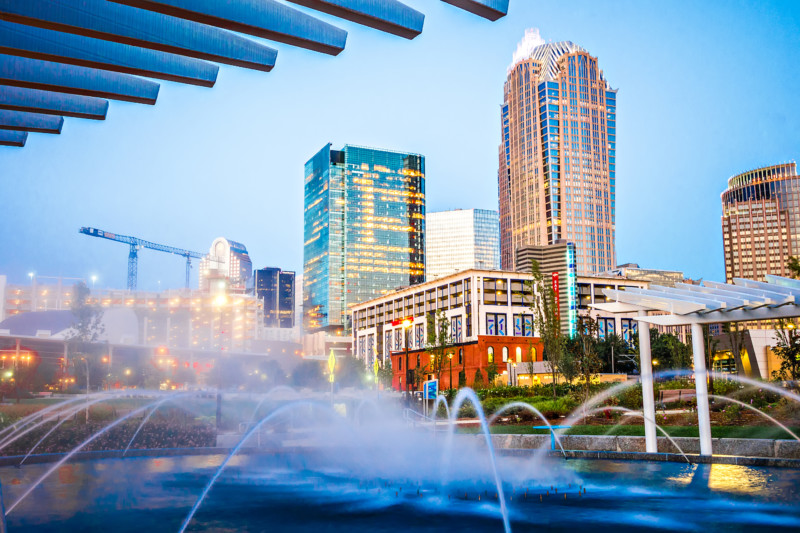 Southern Arizonans will gain an important new air service connection starting February 15/16 when American Airlines introduces nonstop flights between Tucson International Airport (TUS) and Charlotte Douglas International Airport (CLT).
The new daily service is an overnight flight from Tucson timed to give southern Arizonans quick and convenient connections to destinations along the east coast and the southeast U.S. as well as destinations in the Caribbean. Coming to Tucson, the flight will give passengers from the east the opportunity to jump start their day with a morning arrival.
"This is an important new route for the Tucson region. It gives southern Arizonans more and new opportunities to reach their destinations. Charlotte also makes it easier for people to travel to and from the southeastern U.S.," said Bonnie Allin, President and CEO of the Tucson Airport Authority. "Of course it has become an important economic and financial destination in its own right."
The planned schedule:
| | | | | |
| --- | --- | --- | --- | --- |
| Depart Tucson (TUS) | *12:30 a.m. | Arrive Charlotte (CLT) | 6:18 a.m. | Effective Feb. 16 |
| Depart Charlotte (CLT) | 7:30 a.m. | Arrive Tucson (TUS) | *10:04 a.m. | Effective Feb. 15 |
*TUS Departure and Arrival is one hour earlier as of March 11, 2018.
From Tucson, the early morning arrival in Charlotte is timed to connect with 73 other destinations on American Airlines and arrive at nearly all of them before lunch.  (See chart at end showing destinations and arrival times.)
Westbound to Tucson, morning connections at Charlotte are available for passengers coming from: Augusta, GA; Baltimore; Chattanooga, TN; Charlottesville, VA; Charleston, SC; Charleston, WV; Cincinnati; Dayton, OH; Fayetteville, NC; Florence, SC; Gainesville, FL; Greensboro, NC; Indianapolis; Jacksonville-Camp Lejeune, NC; Knoxville, TN; Myrtle Beach, SC; Newark; Newport News-Williamsburg, VA; Norfolk, VA; Orlando; Philadelphia; Pittsburgh; Raleigh-Durham, NC; Richmond, VA; Roanoke, VA; Savannah, GA; Tampa;  Washington-Dulles; Washington-Reagan; and Wilmington, NC.
The new flights between Tucson and Charlotte will be on board a 150-seat Airbus A320 aircraft outfitted with 12 first-class seats, 18 main cabin extra seats and 120 main cabin seats. The aircraft are also equipped with onboard WiFi.
American Airlines this month celebrates 90 years of service to Tucson. In addition to this new service to Charlotte, American flies to Dallas-Fort Worth, Chicago O'Hare, Los Angeles and Phoenix.
Scheduled connections and arrival times from Tucson through Charlotte, effective February 16: