Alaska Airlines to Fly Nonstop to San Jose and Silicon Valley
March 9, 2017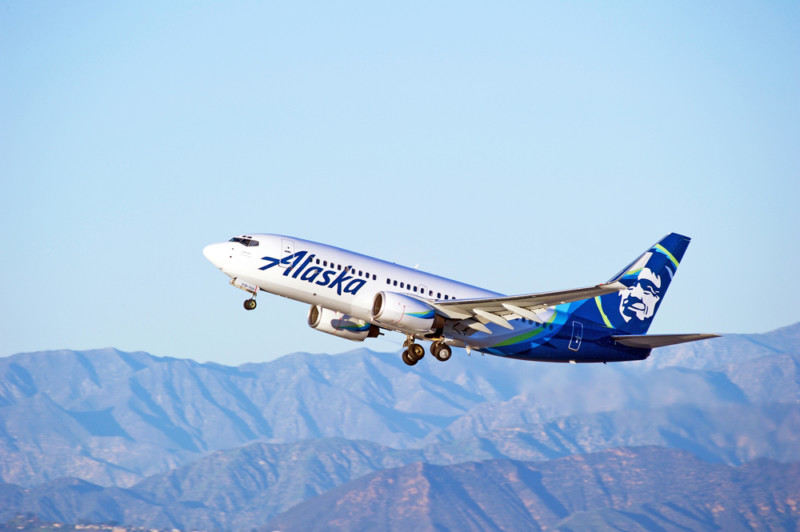 Southern Arizonans will gain nonstop access to another Bay Area airport in August when Alaska Airlines introduces daily nonstop service between Tucson International Airport (TUS) and Mineta San Jose International Airport (SJC).
Thursday's announcement was part of the single largest new market announcement in the history of Alaska Airlines. All totaled, the airline announced 13 new nonstop destinations from either San Jose or San Francisco airports. The announcements come three months after Alaska Airlines' acquisition of Virgin America, which has been based in San Francisco. 
Securing nonstop flights to multiple airports in both the San Francisco Bay Area and the Los Angeles Basin has been a goal of the Tucson Airport Authority. Being able to fly to San Jose gives southern Arizonans quicker access to the tech company campuses in the Silicon Valley and south Bay Area. Mineta Airport is also closer to Monterey and the central California coast.
To purchase tickets on Alaska Airlines, visit http://bit.ly/2mCC6NS to find great savings, or call 1-800-ALASKAAIR (800-252-7522).
The new schedule is timed to allow southern Arizonans to maximize the use of their time in the Bay Area, with a morning departure from Tucson and evening return.
The Alaska Airlines schedule to/from San Jose is:
| | | | | |
| --- | --- | --- | --- | --- |
|  Depart San Jose (SJC) | 5:35 p.m. | Arrive Tucson (TUS) | 7:45 p.m. | Effective Aug. 28 |
|  Depart Tucson (TUS) | 7:00 a.m. | Arrive San Jose (SJC) | 9:24 a.m. | Effective Aug. 29 |
The flights to and from San Jose will be on board Embraer 175 jets featuring 76 comfortable, wide sides; with no middle seats so every passenger has either a window or aisle seat. The aircraft features 12 seats in first class and 64 in coach.
Passenger amenities include access in-flight WiFi and the Alaska Beyond Entertainment hub.
With Alaska's announcement, southern Arizonans can now reach 19 nonstop destinations from Tucson International Airport:  Atlanta, Chicago Midway, Chicago O'Hare, Dallas-Fort Worth, Denver, Hermosillo, Houston Hobby*, Houston Intercontinental, Las Vegas, Los Angeles, Minneapolis*, Oakland*, Phoenix, Portland*,  Salt Lake City, San Diego, San Francisco, San Jose and Seattle.   
* Seasonal service