If you would like to receive email notifications from the Tucson Airport Authority of new opportunities for construction or professional services, please register using the online form at the bottom of this page.
Disadvantaged Business Enterprise (DBE) Program
The Tucson Airport Authority is committed to increasing the diversity of and opportunities for disadvantaged, minority, and women-owned business enterprises (D/M/WBE) and Airport Concession Disadvantaged Business Enterprise (ACDBE) in all airport-related services.
The TAA will not exclude any person from participation, deny any person the benefits, or otherwise discriminate against anyone in connection with the award and performance of any contract covered by 49 CFR Part 26 on the basis of race, color, sex, or national origin.
Policy Statement
The Tucson Airport Authority's (TAA) policy statement regard DBE Regulations can be found here. A copy of this policy statement shall be available through the solicitation processes for all DOT-assisted or concession contracts.
Certification Information
If you are interested in becoming a certified Disadvantaged Business Enterprise (DBE) firm to work with the TAA, you will find information and assistance in the certification process by going through one of the following programs (please click on logos for links).
In the Tucson area visit the City of Tucson's Business Services Department: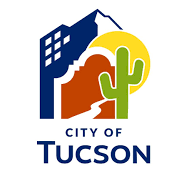 In Maricopa County, visit the the City of Phoenix Small Business Certification Program: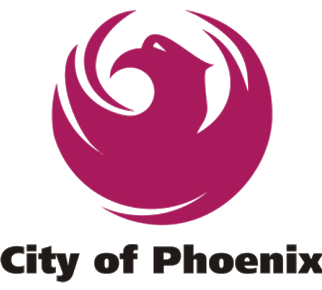 Statewide in Arizona, visit the Arizona Department of Transportation's Business Engagement and Compliance Office:

---
TAA DBE Part 26 Consultation Meeting Presentation April 2020
TAA DBE Part 26 Program 2021-2023
Contact TAA DBE Liaison Officer
Tina Moore
Director of Programs and Regulatory Compliance
(520) 573-8100
Register Business Interest
Use the online form to sign up to receive email notification from the Tucson Airport Authority (TAA) of new opportunities for construction and professional services opportunities.
The TAA, in compliance with federal regulations, is seeking to compile an interest list containing information about each firm that has interest in an airport project. Please complete the form for your company and for any consultants, subcontractors, material men or suppliers from whom you solicited interest.