Passengers Fill Frontier Airlines Flights for Return to Tucson
November 7, 2018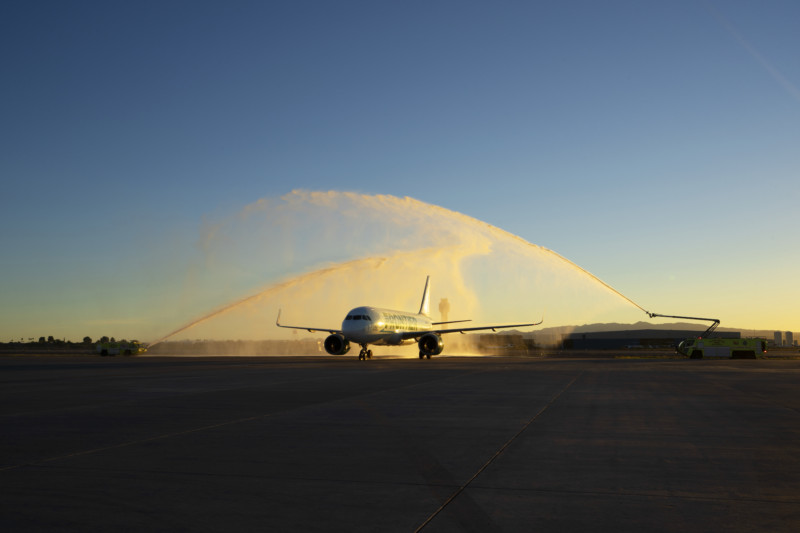 Passengers filled nearly every seat – both coming and going – for Frontier Airlines' return to Tucson International Airport Wednesday (November 7, 2018). The airport celebrated with a traditional water arch welcome and treats for passengers on both the flights.
The first flights went without surprises – except the fact that almost all of the Airbus A320's 186 seats were filled with passengers.  "It was impressive, especially for an inaugural flight in the middle of a week without a holiday," said Bonnie Allin, President and CEO of the Tucson Airport Authority (TAA).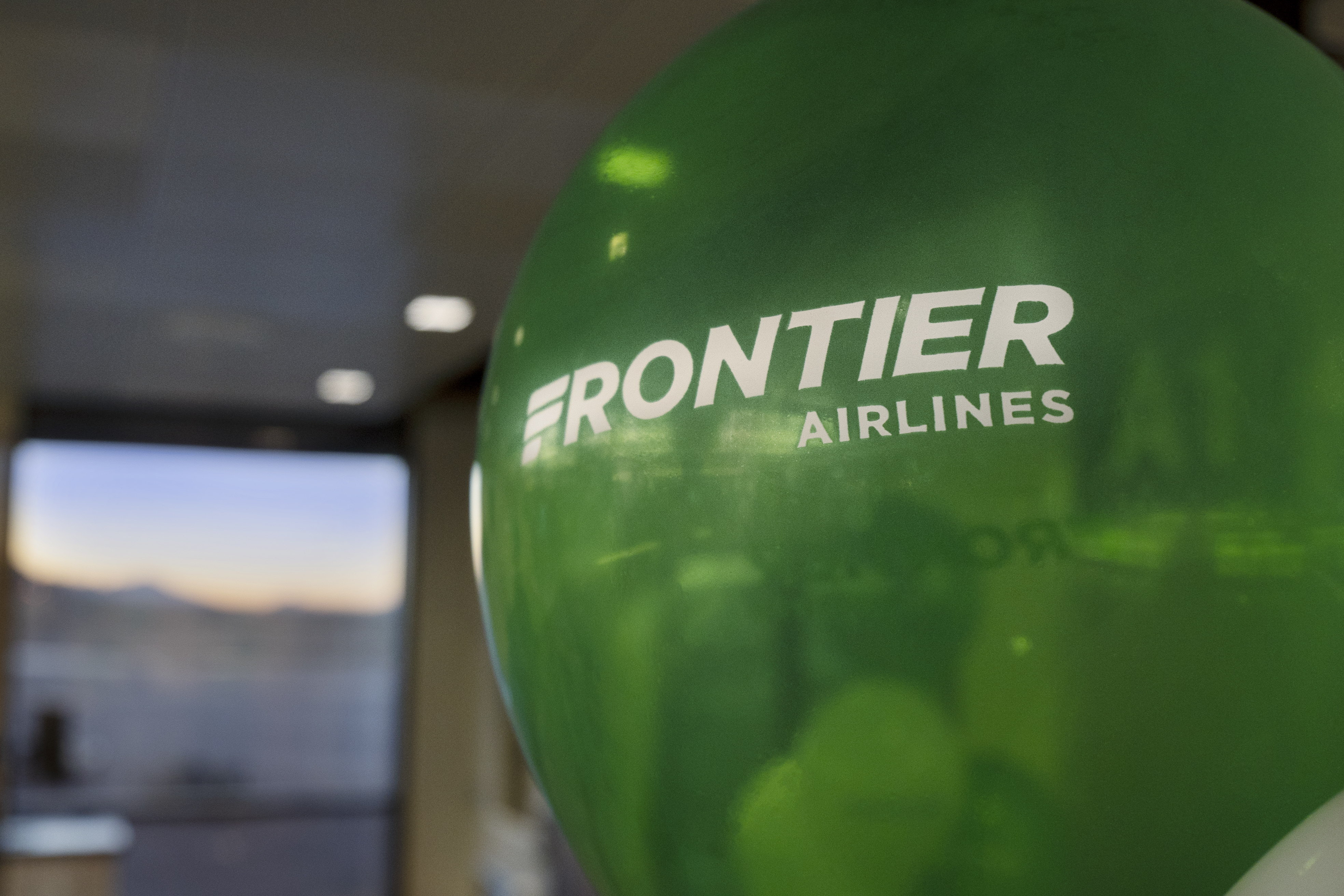 Although Frontier had previously served Tucson, it returns with its new business model: "Low Fares Done Right." It is the first airline to bring the ultra low cost business model to Tucson. Popular among leisure travelers, the airlines who have adopted it are known for offering a low basic fare and then letting customers to pick and choose additional amenities such as checked baggage or carry-on bin storage, seat selection and priority boarding.
Since announcing its return, Frontier has offered basic fares as low as $29 or $39 one way to Denver. A link to Frontier's website where passengers can search dates and fares is here.
Other dignitaries at the first flight included TAA Chair Lisa Lovallo, Vice President and Market Manager for Cox Enterprises, and Brent DeRaad, President and CEO of Visit Tucson. Representatives from Frontier included Regional Manager Samuel Schneider and Regional Supervisor Mandi Magagula, both of whom were busy helping their Tucson crews work the first flight.
The new Frontier flights are scheduled to operate Mondays, Wednesdays, Fridays and Saturdays each week.
Tucson will welcome two more ultra low cost airlines before year's end. Allegiant is due to arrive Thursday, November 15, with its first flights from and to Bellingham, WA (Vancouver), followed the next day by flights serving Provo, Utah. On December 17, Sun Country Airlines, which served Tucson last winter and has since adopted the ultra low cost model, will resume seasonal flights between Minneapolis and Tucson.
Long-time Tucsonans may remember when Frontier served Tucson, going back as far as 1950 until 2012. The Denver-based airline boasts one of the youngest fleets of aircraft in the industry. It currently serves nearly 90 destinations in the United States, Canada, Dominican Republic and Mexico.