Passenger Traffic at Tucson Airport Shows Largest November Gain in 11 Years
December 28, 2016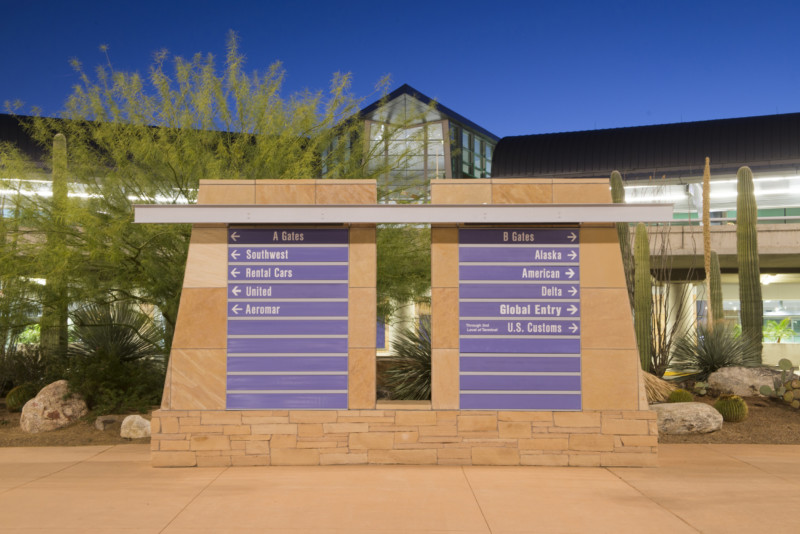 The introduction of new flights to New York and Mexico helped propel significant passenger growth at Tucson International Airport in October and November putting 2016 on pace to be a year of positive growth.
Airline passengers using the airport were up 8.5% in November, the largest year-over-year percentage gain for November since 2005. That came on the heels of October numbers that were up 5.7%.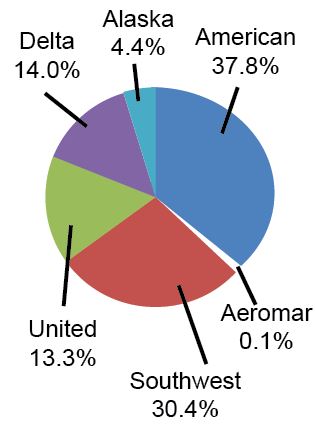 A total of 295,271 passengers used Tucson International in November and 293,112 went through the airport in October, making the two months the second and third busiest months so far of 2016. Historically, the airport is usually busiest during the winter tourism season months starting in January and going through April. At 315,852 passengers, March was the busiest month so far in 2016.
Much of the growth this year can be attributed to the launches in October of nonstop service to New York on American Airlines and into Mexico on Aeromar.  Passengers using the new flights accounted for 41% of the growth in October.  Final numbers for November are not yet available.
"We got off to good solid starts on both flights and we're looking forward to see passenger demand grow," said David Hatfield, Senior Director of Business Development and Marketing. "When passengers fill the seats it's a win-win; not only for the airlines but also for the economy of Tucson as we bring more people to come and enjoy what our region has to offer."
Through 11 months of 2016, passenger traffic is up 3.1% to just shy of 3 million. That's almost 90,000 more than used the airport during the same months of 2015. Although December isn't finished yet,   airlines planned growth for the month with schedules that increased seat capacity by 3.2% to an average of 5,760 per week going to 19 nonstop destinations.
Aeromar began service October 3 to Hermosillo, Los Mochis, Mazatlán and Guadalajara in Mexico. The round-trip flights operate four times a week on Sundays, Mondays, Thursdays and Fridays. As demand grows Aeromar has said it would like to add more service.
Also the first week of October, American Airlines began its daily nonstop round-trip service to New York's John F. Kennedy International Airport.
In addition to the new flights, other passenger growth has come from airlines using larger aircraft on existing routes at Tucson International Airport.
For 2016, American is the busiest airline at the airport, carrying 37.8% of passengers, followed by Southwest with 30.4%.
Nonstop destinations served from Tucson International Airport are: Atlanta, Chicago Midway, Chicago O'Hare, Dallas-Fort Worth, Denver, Hermosillo, Houston Hobby, Houston Intercontinental, Las Vegas, Los Angeles, Minneapolis-St. Paul, New York Kennedy, Oakland, Phoenix, Portland, Salt Lake City, San Diego, San Francisco and Seattle.