American Airlines Launches Tucson-Charlotte Flights
February 16, 2018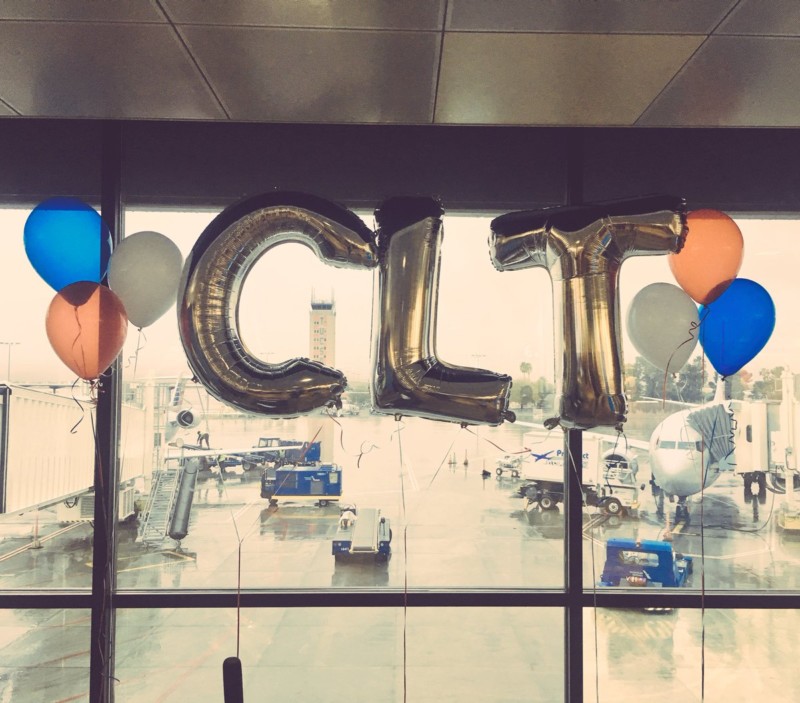 American Airlines launched daily nonstop flights between Tucson International Airport (TUS) to Charlotte Douglas International Airport (CLT), opening up new one-stop connections to more than 70 destinations in the east, southeast and the Caribbean.
"From Tucson, the new nonstop flight arrives early in the morning giving travelers the opportunity to be at most destinations by lunch time," said Jason Reisinger, American's managing director, Network and Schedule Planning. "As the largest carrier in Tucson, we believe this connection with our important Charlotte hub gives travelers the opportunity to make the most of their time traveling to and from the East Coast. Tucson is now connected to five of American's busiest hubs: Dallas-Fort Worth, Chicago O'Hare, Los Angeles, Phoenix and now Charlotte."
The schedule for the new daily flights:
| | | | |
| --- | --- | --- | --- |
| Depart Tucson (TUS) | 12:30 a.m.* | Arrive Charlotte (CLT) | 6:18 a.m. |
| Depart Charlotte (CLT) | 7:30 a.m. | Arrive Tucson (TUS) | 10:04 a.m.* |
*TUS times will be one hour earlier, effective March 11 when Daylight Saving Time takes effect in the rest of the United States.
The new overnight flight is scheduled to depart Tucson at 12:30 a.m. (11:30 a.m. effective March 11 when Daylight Saving Time starts in the rest of the U.S.) and arrives in Charlotte at 6:18 a.m. The return flight from Charlotte departs at 7:30 a.m. and arrives in Tucson just after 10 a.m. (9 a.m. effective March 11).
"With the introduction of this flight to Charlotte, southern Arizonans can use their home airport to reach 20 destination airports," said Bonnie Allin, president and CEO of the Tucson Airport Authority. "We're continuing to see growth in passenger traffic at Tucson International Airport and this is a vote of confidence by American that they expect us to continue on that trend."
The new Charlotte flights will be on 150-passenger Airbus A320 aircraft with 12 seats in first class, 18 extra-legroom seats in Main Cabin Extra and 120 seats in the main cabin. For booking, please visit www.aa.com.