Tucson Airport Authority Promotes Kim DeLaTorre to Director of People Operations
November 17, 2022
Kim DeLaTorre was promoted to Director of People Operations for the Tucson Airport Authority. DeLaTorre served as TAA Manager of Employee Services since August 2021.
"I first became aware of Kim's immense talent when we collaborated at our previous employer," said Vice President and Chief People Officer Twyla Salaiz. "It was only a matter of time for her to rise to the challenge of a larger position within the TAA. I am so excited to see her skillset leveraged to its full potential for the benefit of our organization and the Southern Arizona region."
In her new role, DeLaTorre is responsible to plan, develop, manage, and implement activities of the TAA People Operations Department which provides comprehensive human resource products and services to TAA and its employees. Focus areas include talent acquisition, employee relations, benefits and wellness, leave administration, compensation, performance management and all other HR Services offered to TAA employees. She will also support Talent Lifecycle actions of talent development, management, retention, and workforce planning.
"I am always pleased when we can promote from within the organization," said Danette Bewley, President/CEO. "Kim has so much to offer. I look forward to seeing her grow in this new role."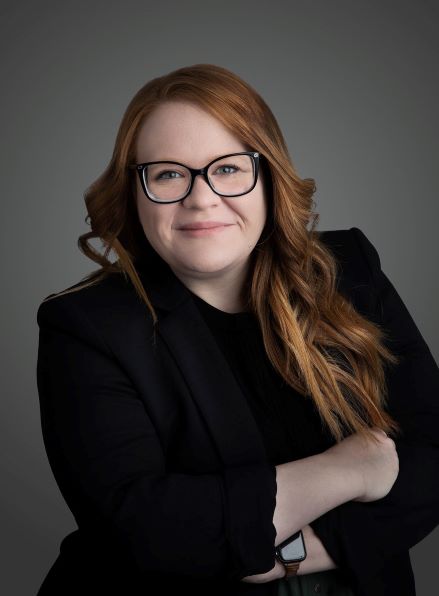 Since assuming her new role with the TAA, DeLaTorre has joined a working group focused on Diversity, Equity, and Inclusion (DEI) as organized by Airports Council International – North America (ACI-NA). Her experience with DEI initiatives, talent management, and employee development make her a standout contributor at both the organizational and national level.
Prior to joining the TAA, her resume includes DEI, talent development, and talent acquisition at Raytheon Technologies, as well as work in succession planning, leadership assessment/career development, program management, and data analysis/integration.
DeLaTorre is a graduate of Arizona State University with a degree in Organizational Leadership. She is passionate about learning new things. Her hobbies include photography, oil painting, and enjoying hikes and off-roading adventures with her husband.