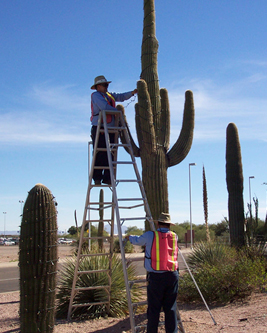 New Landscape Specialist Opening!
---
The Tucson Airport Authority is currently in search of an experienced, motivated, and collaborative landscape specialist to join our team at the airport.
Our target candidate will have hands on professional work experience in a variety of interior and exterior landscape environments and a background using a diversity of tools and equipment. This is an ideal role for a person with an eye for landscape design and a passion for excellence.
Expected hiring range is $32,032 – $38,438 with a great benefit package.